A Storytelling Sessions – Rysto Za Histo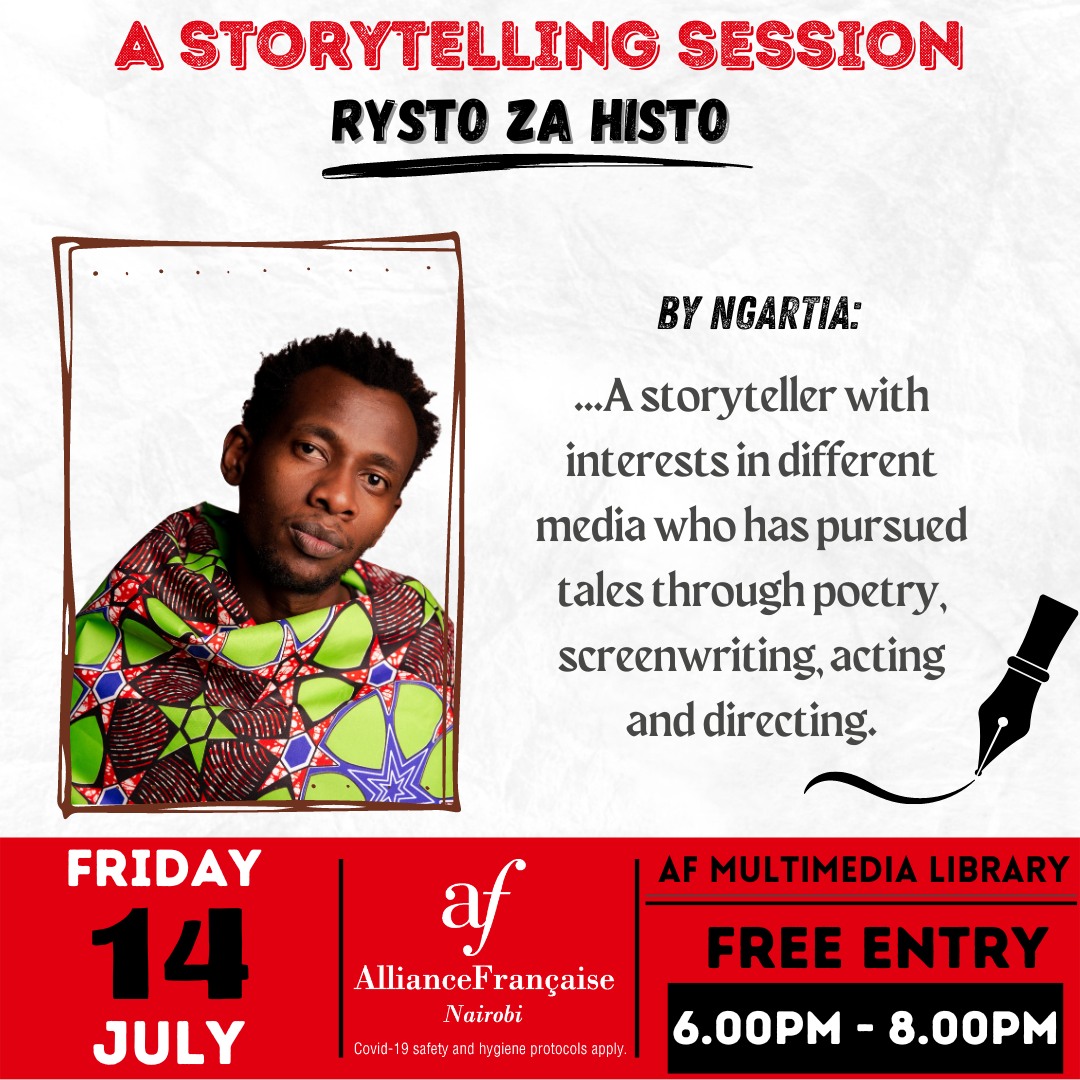 The Multimedia Library of the Alliance Française de Nairobi is pleased to host 

Ngartia

 for a series of storytelling sessions dubbed "Rysto Za Histo".
Ngatia has pursued tales through poetry, screenwriting, acting and directing.
Entrance: FREE
To have your book event at Alliance Française Library, write to: library@afkenya.org
Author's Bio :
His work in orature has explored Kenyan History on stage, gaining prominence through a series of productions named Too Early For Birds—which he co-founded.
Ngartia has performed around East Africa and is currently dipping into writing musicals under the NBO Musical Theatre Initiative.
He is based in Nairobi, examining how our stories define identity while sipping on black tea.