Branding and Networking for Poets and Fiction Writers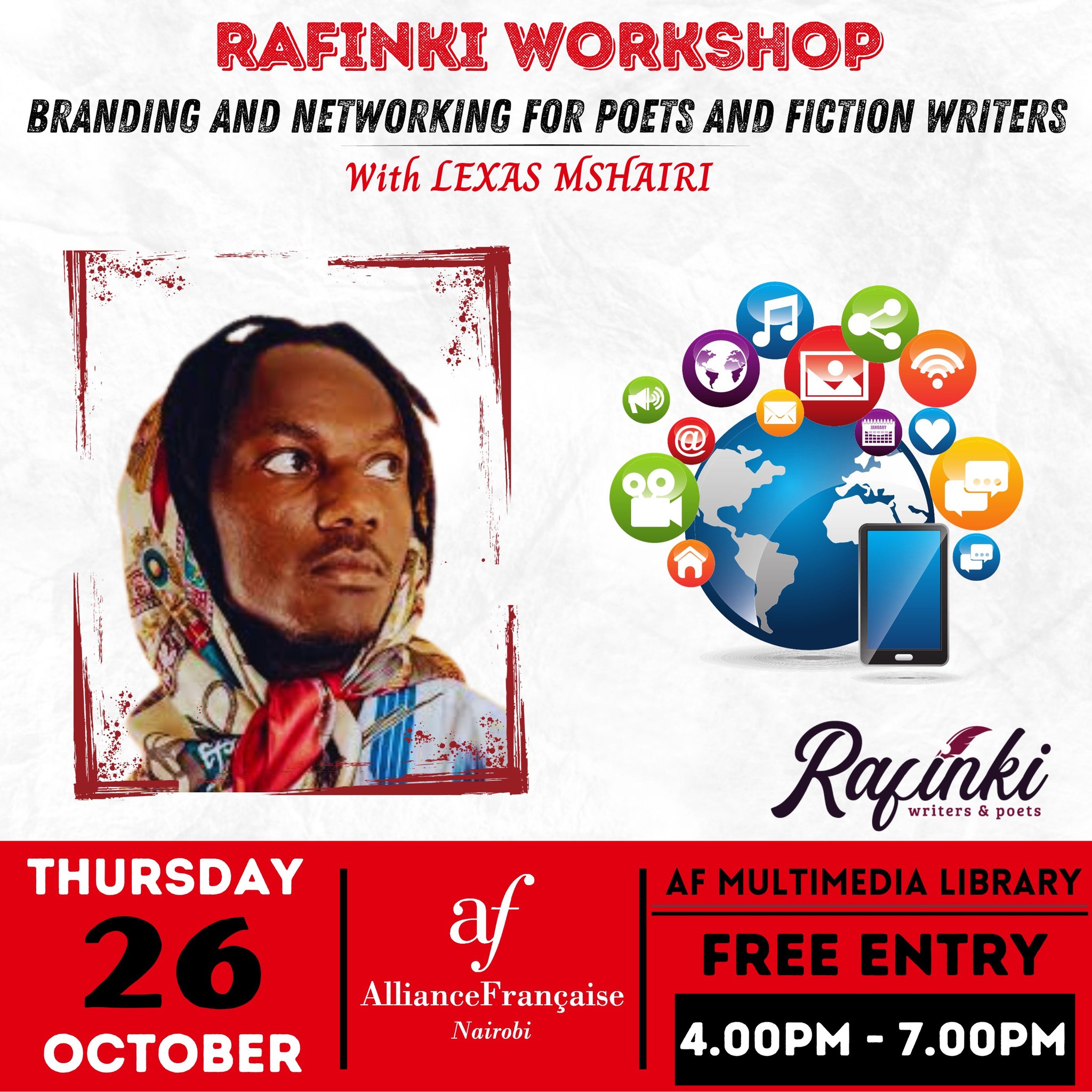 "Unis par les mots, inspirés par la créativité."
Join Rafinki Writers and Poets for a Branding and Networking Workshop at the Multimedia Library of Alliance Française de Nairobi.
Dive into the world of creativity with this exciting workshop: "Branding and Networking for Poets and Fiction Writers."
Meet Lexas Mshairi, one of Kenya's most prominent new generation spoken word artists. He's a multi-talented creative force not only a musician, writer, songwriter, and instrumentalist but Lexas also serves as the digital marketer and event coordinator for Rafinki.
With several successful poetry projects under his belt, including the recent poetry anthology "Roga Nisiroge," Lexas Mshairi has gained valuable insights and skills in branding and networking for artists. He's eager to share his knowledge with you in this workshop!
This workshop is designed to equip artists with the knowledge and skills to harness the power of digital tools for creating value in their creative journeys.