NYrobi Book Fest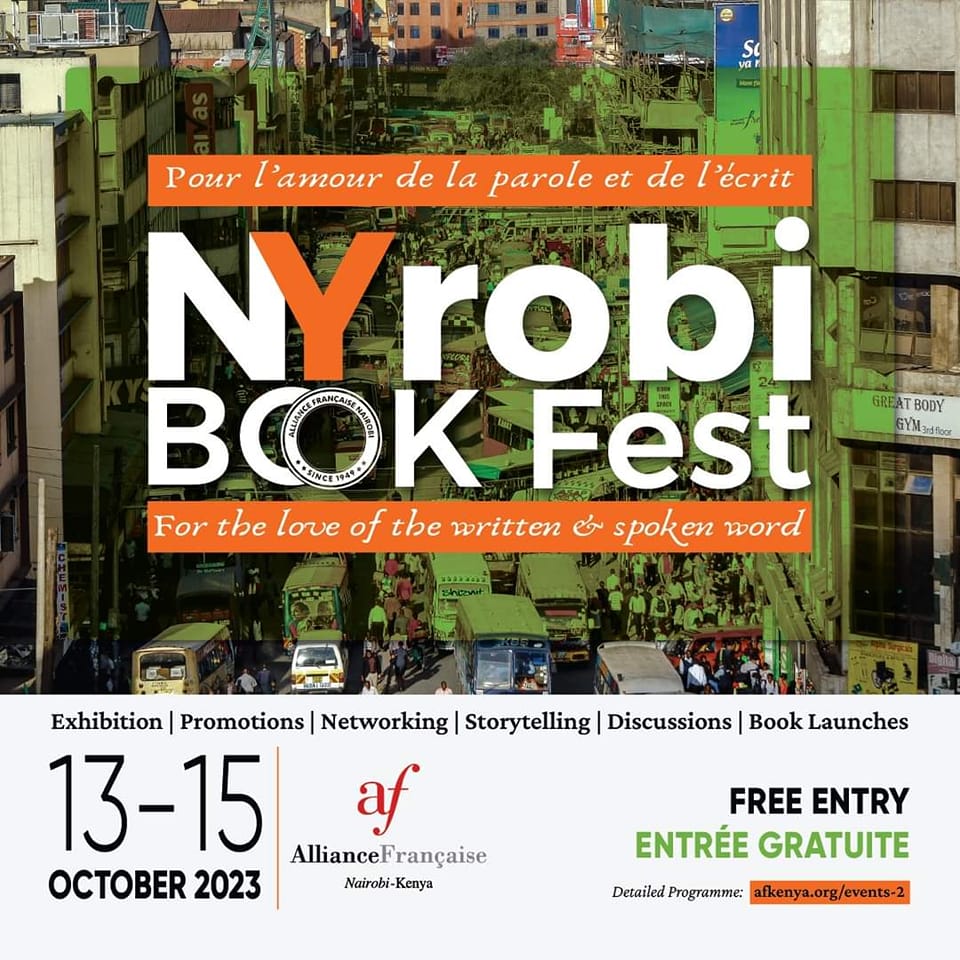 Over the last four years, the Alliance Française de Nairobi has taken a strong lead in promoting new writing by young self-published/published writers through our weekly book launches in the Multimedia Library.
The NYrobi Book Fest aims to connect publishers, distributors, authors, illustrators, artists and readers, over one weekend, and spread interest in the culture of reading and writing, as well as encourage sharing of new trends and ideas.
We will be opening the Book Fest with a conversation with the author the Kenyan classic 'My life in crime', a semi-autobiography by John Kiriamiti, released in 1984 by East African Educational Publishers, which recently scored highly on the Netflix Kenya poll on 'Which Kenyan book would you like to see adapted into a film?'
Our special guest this year will be Rémy Ngamijé, a Rwandan-born Namibian writer and founder of Doek, an independent arts organization in Namibia supporting the literary arts. His debut novel, The Eternal Audience of One' received a Special Mention at the inaugural Grand Prix Panafricain de Littérature in 2022.
Rémy is the winner of the Africa Regional Prize of the 2021 Commonwealth Short Story Prize and was shortlisted for the AKO Caine Prize for African Writing in 2021 and 2020.