Cartwheels of Estrangement – Navigating Sudan's Unanchored Narratives.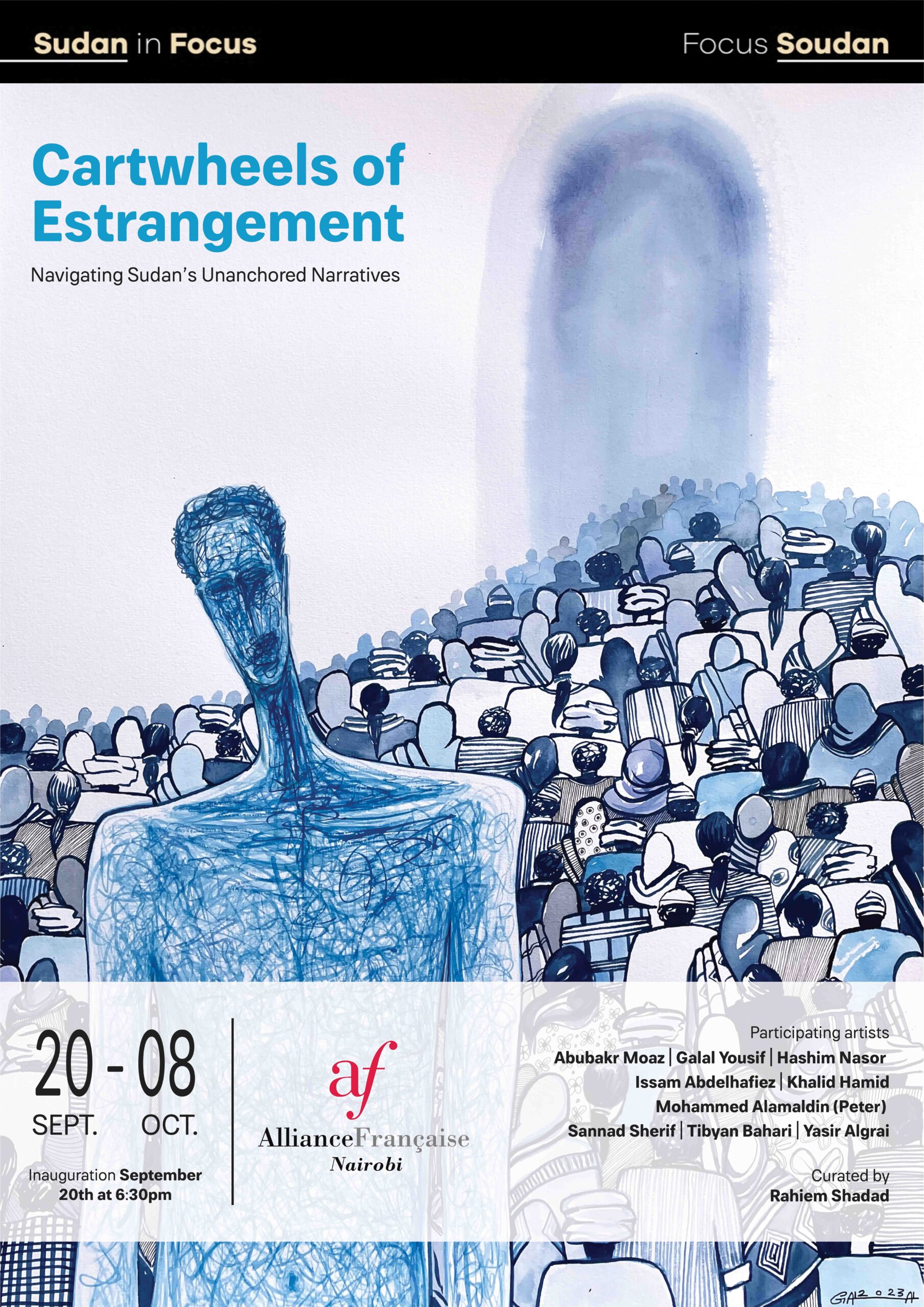 With the ongoing conflict in Sudan which has resulted in the displacement of over 3 million people, these people have lost their anchors. The exhibition is an invitation to comprehend the stages of estrangement experienced by individuals as they navigate the conditions of trauma, desertion and resuscitation.
Exhibition by a collective of Sudanese artists in exile Galal Yousif, Abubakr Moaz, Yasir Algrai, Asam, Abdelhafiez, Tibyan bahari, Mohamed Alamaldin (Peter), Hashim Nasor, Sannad Sherif & Khalid Hamid
Exhibition curated by Abdelrahiem Shadad.