Wana wa Magere – Avandu Studios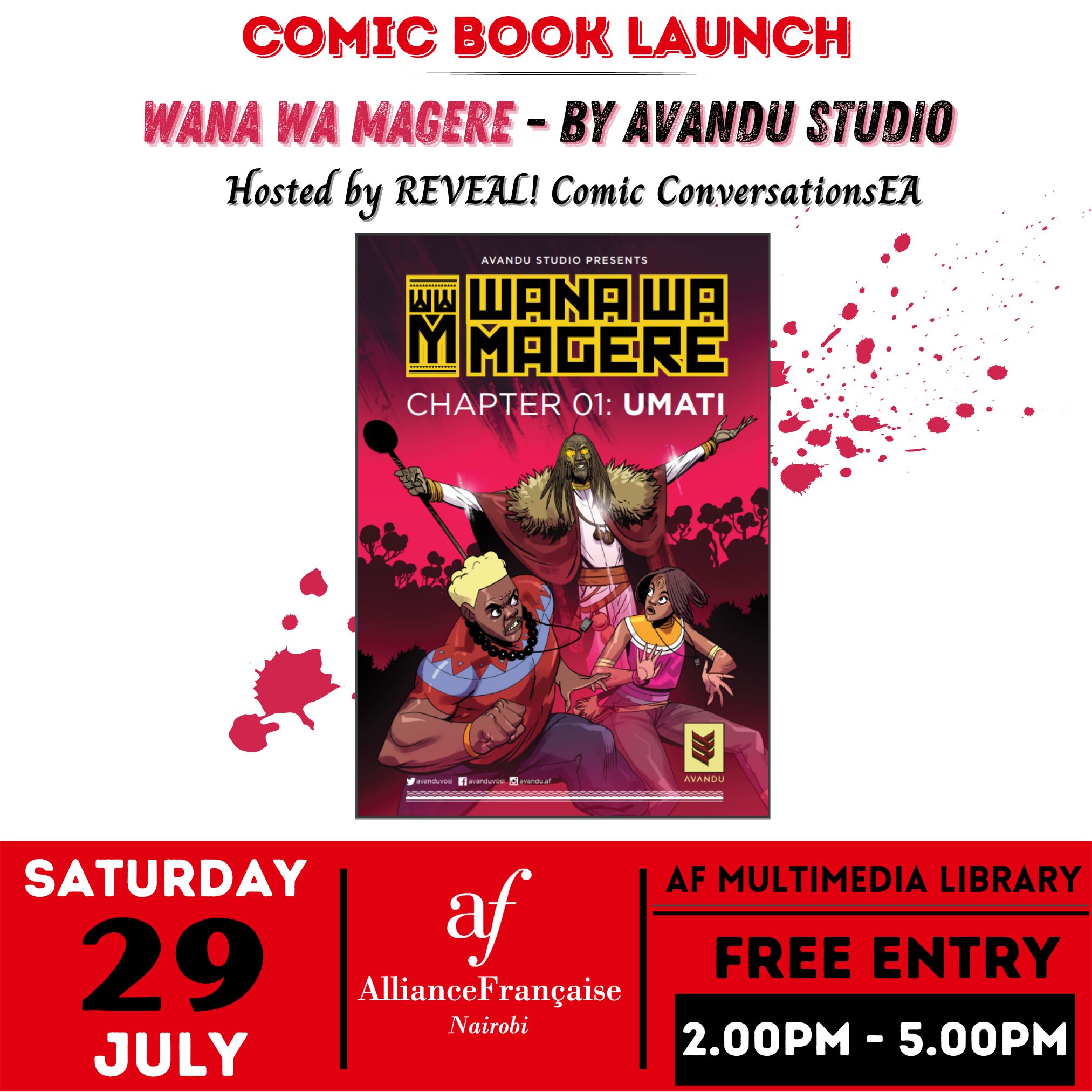 Our title Wana wa Magere is an exciting story that follows the descendants of Luanda Magere who have extraordinary powers that allow them to fight off evil. You are more than welcome to our book launch where we will be talking all about our story and how it plays a part in our culture.
Avandu Vosi Company Bio:
Avandu studios is a Kenyan creative studio based in Nairobi dedicated to telling African stories through comic books and illustrations. The studio is on a journey to become the biggest producer of quality comic books and graphic novels that pulsate with the heartbeat of African culture.
With unwavering dedication, our creative team has already produced 9 comic books over the years, 7 of which are being commercially sold in Kenya and internationally through Naivas, Amazon and in Nuria online book shop. Pick up a comic and dive into realms where age-old traditions intertwine with contemporary vibrancy. With every turn of the page, be immersed in a world where the essence of Africa thrives.